Scopus has recently changed its metrics when displaying an article. Take a look at the extended metrics (fig. 1): you'll see categories like Citation measurements, Scholarly Activity or Social Activity. The metrics themselves – read Engagement Highlingts – are enriched with a Benchmarking tool, that compares the article with similar articles in the field. They are powered by the same product with a snowflake logo: Snowball metrics.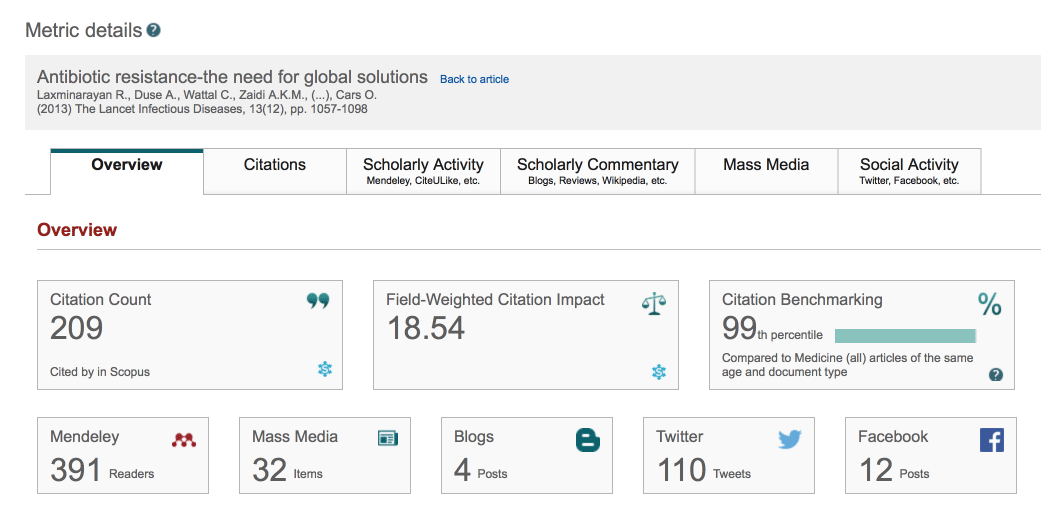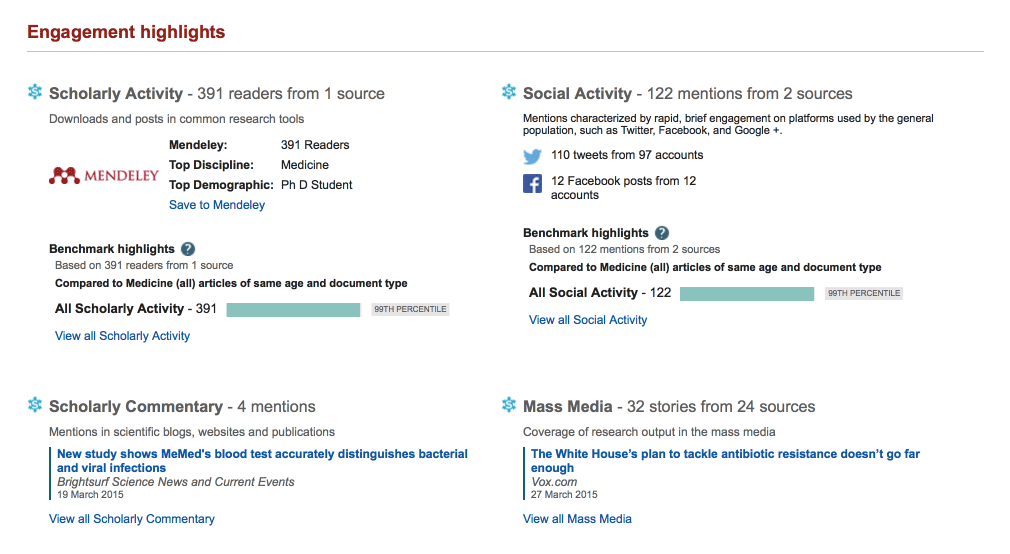 Fig. 1 Metrics of a random article on Scopus website (Screenshots taken on 9 nov. 2015)

What is Snowball Metrics and what's its story? The lack of a common metrics benchmark in the academic research landscape led some of the core research-intensive universities from UK to initiate a program for finding and defining an international standard for the measurement of the research activities that should be independent of the multitude of commercially available tools and systems.
The universities would ultimately use the new methodologies to measure fairly and correctly – "apple with apple" how they like to say it – their output, compare it with that of other universities, and consequently, develop realistic strategies for their future.
Snowball Metrics is the result of this initiative. Never mind the appearances – the backing of Elsevier – it is a bottom-up product owned entirely by the higher education sector.
The presence of Elsevier in the development of such a product is the result of an obvious gap in meeting the needs of the research institutions and the offer of the commercial academic-oriented game players.
This formula shows a symbiosis between the two (academic and commercial) partners: the research universities are responsible for agreeing over the methodologies that will be endorsed by Snowball metric while Elsevier takes over the management of the program, controls that the methodologies are technically possible and uses its network to share the outcome. A win-win situation!