Niet nieuw, maar ik kwam het ineens op verschillende plekken tegen, dus dan is het interessant. Kahoot! is een online tool waarmee je snel en gemakkelijk aantrekkelijke online quizes, polls of toetsen kan maken voor gebruik in een interactieve presentatie. Je kan daarbij denken aan een discussie / panel sessie van een symposium, maar ook gewoon in een klassikale les.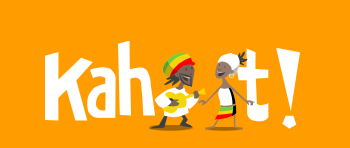 Er zijn heel veel van dergelijke tools, maar Kahoot springt er uit door het gebruiksgemak en een aantrekkelijke presentatie. Je kan meedoen met elk device: smart phone, tablet of laptop, want je hebt alleen een browser nodig (met Internet verbinding).
De deelnemers kunnen zich aanmelden met een pincode en een "nickname" dus als ze dat willen anoniem. Je kan ervoor kiezen voor punten te spelen, dan wordt het een game en worden de meeste deelnemers ineens een stuk fanatieker!
TU Delft heeft een licentie voor "Turning Point", dat is uitgebreider en kan meer, maar dan kost het je wel wat meer tijd dan de 6 minuten (!) die ik nodig had om te registreren, een Kahoot! te maken en te testen. Bovendien ziet Kahoot er grappig uit, wat de sfeer ten goede kan komen. Ik ben een fan. Ook proberen? 
http://getkahoot.com