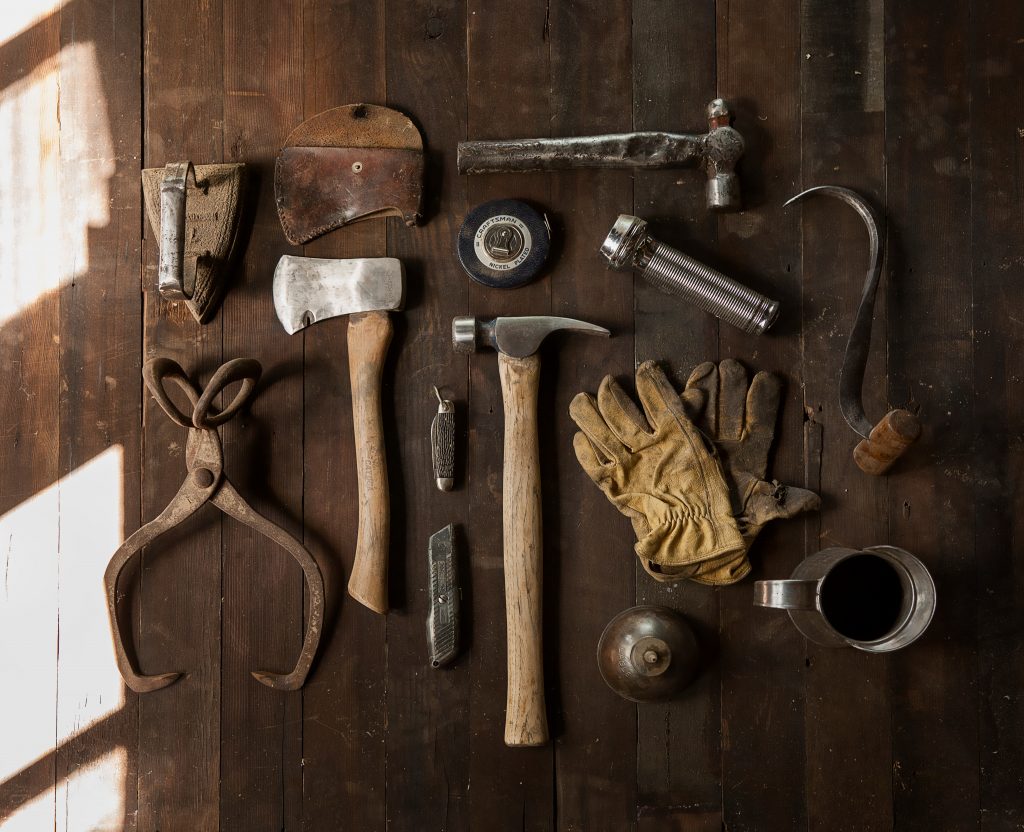 image: Todd Quackenbush via Unsplash
Dat er voor wetenschappers veel handige tools en communities beschikbaar zijn, wisten we al uit het onderzoek van UKB collega's Bianca Kramer en Jeroen Bosman. Zij hielden een wereldwijde enquete die uiteindelijk door meer dan 20,000 mensen werd ingevuld. De resultaten publiceerden ze in eerste instantie als 101 innovations in scholarly communication, maar later werd de 101 weggelaten (in Amerika staat 101 ook voor een introductie cursus, bv Math 101). Er werden door de respondenten wel meer dan 400 tools genoemd. De dataset is beschikbaar via Zenodo en is al zeer de moeite waard om er in Excel met te "spelen": welke tekstverwerkers zijn het populairst onder al publicerende Engineering & Technology PhD candidates? Filter, filter, count: Word, LaTeX, Google Docs en dan een "Long Tail" met onder andere Authorea, Overleaf, Scrivener en Libre- of OpenOffice, maar ook veel waar ik nog nooit van had gehoord. Welke reference management tool wordt het meest gebruikt in Nederland, ongeacht discipline?
EndNote [1]. Enzovoort, enzovoort. Interessant om te weten, en zeker goed om een keer wat dieper in te duiken.
Kramer en Bosman gaan met de resultaten op zoek naar research workflows en willen ook de link gaan leggen met open science workflows. Zij richten zich specifiek op de volgende activiteiten in de research cycle: Discovery, Analysis, Writing, Publishing, Outreach en Assessment.
Andy Miah, hoofd wetenschapscommunicatie en future media van University of Salford, geeft een iets andere doorsnede van veel gebruikte tools die zeker ook interessant is. Hij maakte een alfabetische lijst van social media for academia. Social media is ruim geinterpreteerd: de lijst bevat ook handige hulpjes als Bit.ly en Doodle. Eigenlijk van alles wat het dagelijkse werk van een wetenschapper gemakkelijker maakt. Wat ik leuk vind aan deze lijst is dat Andy deze tools ook echt allemaal zelf heeft uitgeprobeerd. Achter sommige tools staat een link EXAMPLE naar zijn persoonlijke pagina of zijn account in de genoemde tool.
Loop er eens door heen en check hoeveel je er van naam kent, zelf weleens gebruikt (hebt) en ontdek nieuwe "gems". Na de Z (voor Zotero) komt een lijst met gesneuvelde tools: oude bekenden? Zelf ken ik 59 van de 125 genoemde tools – net iets minder dan de helft – en gebruik ik er 52.
[1] Bosman, J., & Kramer, B. (2016). Innovations in scholarly communication – data of the global 2015-2016 survey [Data set]. Zenodo. http://doi.org/10.5281/zenodo.49583