Imagine this. You are sitting in the office, trying to concentrate. Slowly you are getting in the flow and you are confident that you'll finish your work on time today but then… co-worker walks in your room asking "Can I borrow your phone charger?". "Of course" you reply, handling over the charger to your colleague.
Sounds familiar, right? But as a result of this interruption you lose your focus and it takes you another 25 minutes to get in the flow again.
This is a very common problem at co-working environments and there are always people and companies who are trying to find a good solution for it. One of these companies is called Luxafor. They designed a small LED light (also called Luxafor) that you can easily attach to your device and show your status to others.
This is how the Luxafor led light works: the user connects the Luxafor to his computer via usb or bluetooth. Once connected, the light show to all team members approaching your workplace your availability. When you are available, Luxafor shines green and when your are busy it shines red. For more detailed information watch the video below.
According to the company, this very simple visual tool could save you a lot of precious time just by keeping you focused on your important tasks.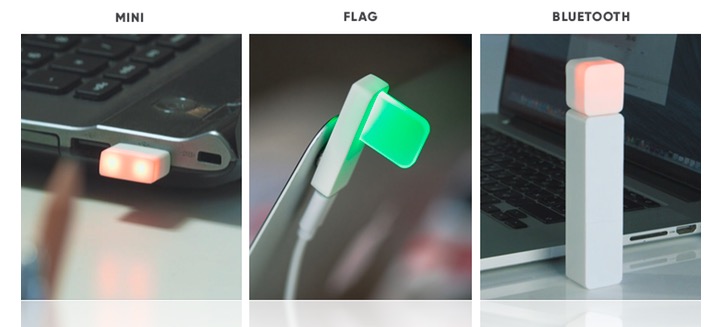 Luxafor will be available in 3 different models : Mini, Flag and Bluetooth,
if the project succeed to get the required fundings in Kickstarter.
Source: The Verge, Kickstarter.