Last week, New Media Consortium published its annual Library Edition report [1].
See below the trends, challenges and developments related to the technology adoption in the academic libraries.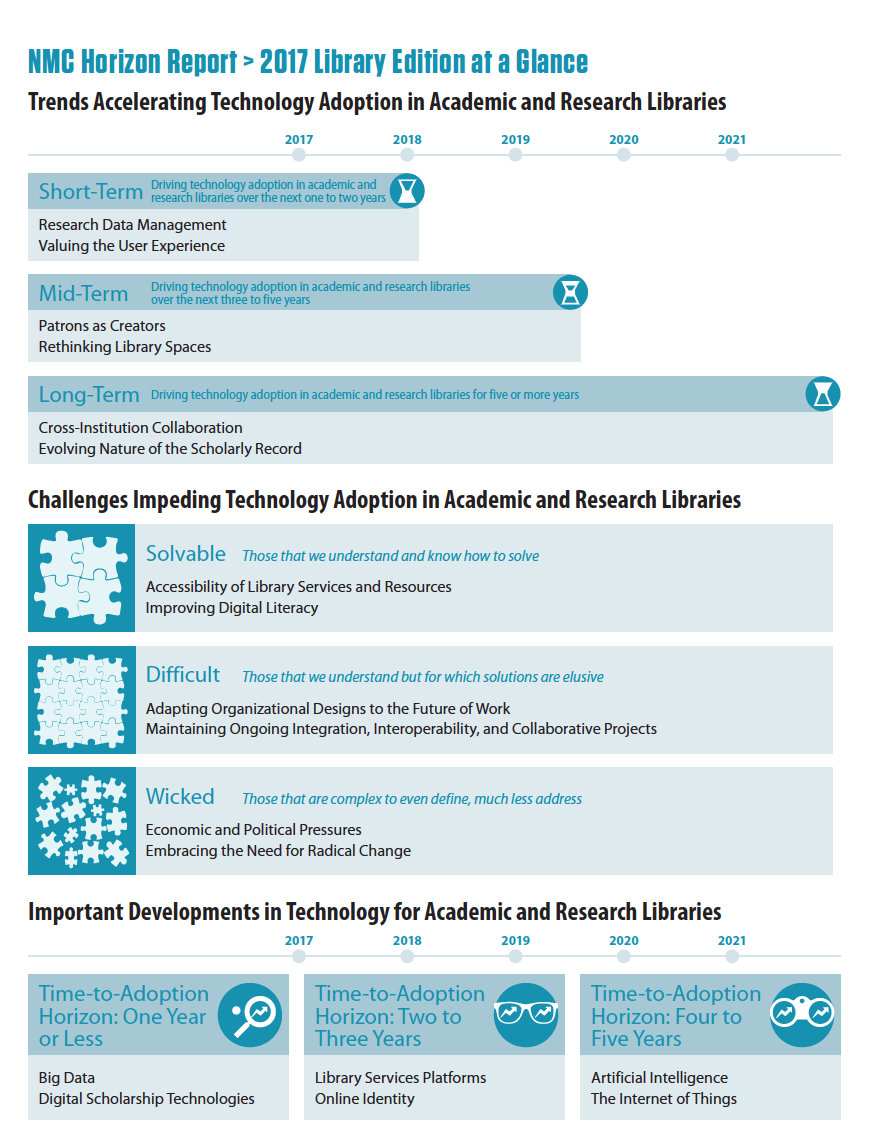 While eager to read the details, don't jump over the executive summary that identifies ten themes in the academic library's landscape – wherein lays the foundation of the 18 topics presented above.
More in depth reading on the NMC website (or click on the image above).
---
For a quick introduction to the report you can watch the video summary on the NMC YouTube channel [2].
---
Sources
[1] NMC Horizon News, https://www.nmc.org/nmc-horizon-news/announcing-the-nmc-horizon-report-2017-library-edition/, accessed 31 March 2017
[2] NMC Horizon Report: 2017 Library Edition, YouTube, https://www.youtube.com/watch?v=S2vaVeyg8Dc&feature=youtu.be, accessed 31 March 2017