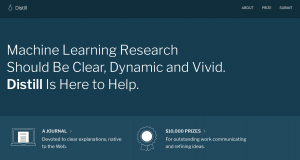 Have you heard of  Distill, the peer-reviewed research journal of Google? The journal has an ISSN and is indexed by Google Scholar but the majority of the publishing authors are employed by Google, says Kent Anderson in his article: "Has Google become a Journal Publisher?".
The Scholarly Kitchen blog just published this extensive article that comes with some deep thoughts and solid arguments on whether using the mechanisms of traditional publishing is good enough to be a valid publisher.
Kent's opinion (referring to on older post, inspired by a talk with Jason Priem): "Publishing is not a button!"
A recommended read!