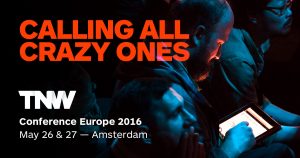 The 11th annual TNW Conference Europe took place on May 26 & 27 in Amsterdam. Described, as "The most intimate technology festival on the planet" by CNBC, over the years TNW Conference has become one of the leading technology events in the world. It's organized by Dutch based online media company The Next Web and brings promising startups, investors, technology gurus, innovators and entrepreneurs together. It's a great place to share their thoughts about the future of technology, marketing, talk about design or for networking, to get inspired or to boost your imagination.
---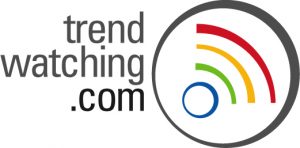 One of the first speakers was David Mattin from Trendwatching.com and he gave an interesting presentation about trend-driven innovation and how to turn overwhelm into opportunity.
Nowadays we are overwhelmed, with the fast pace of upcoming new innovations, new services and products, it's difficult to keep-up because they are arriving on daily or even hourly basis. These innovations and new services create new customer expectations and they are the drive behind the expectation economy. Good example for that is a newcomer like Uber who change the customer expectation in the taxi business (cabs arrive within 10 minutes).
As innovators, the important question that we must ask ourselves is:
"What will our customers want next?"
But how to do that?
Asking people what they want is limited. They don't know what they need until you show it tot them.
Find out by watching them is too expensive and time consuming
By analyzing consumer data – good for validation and enhancing but not for breakthrough innovation.
The real answer is:
"Stop looking at customers and start looking at successful businesses and the expectations they create", said Mattin.
"It's about the new expectations that this innovations create and when this expectation spread across borders, market, demographics then we are seeing a trend in action. Watching that happening is what Trend watching actually is.
"Trends emerge as innovators address people's basic human needs and wants in novel ways"
A few examples that can lead us to a new trend:
Stockholmståg – Algorithm anticipates train delays hours before they occur and the emerging trend is Beneficial intelligence – consumers will embrace digital services that make truly smart decisions for them.
REI outdoor retailer – On Black Friday, a day of shopping frenzy in the US, REI outdoor retailer pays employees to take a day off to spend… outdoors (with heavy social media coverage #OptOutside) and encourages its customers to do the same.
The emerging trend is Insider Trading – the right internal culture becomes an external asset.
Renrenxiang – restaurant replaces staff with messaging app. The emerging trend is Informal info – effective information is informal information.
What if some of these innovations fail? Asked Mattin next.
It's not about success or failure; it 's again about customer expectations.
For example: There are 3 new mobile phones, which have a great new features – the first is very secure, the second is highly recyclable and the third interchangeable. Only by seeing them, these phones will create new customer expectations, and companies like Apple and Samsung know that and are already innovating to meet those expectations.
The big wave of innovations and services can be really overwhelming, so if you look at those innovations though the lens of new customer expectations, the more innovation you see the more empowered you are to discover your own trends and soon that becomes habit, new way of seeing the world. The next step is to apply those trends, and if you can do that then you are really a trend-driven innovator concludes Mattin.
The whole presentation is now also available on YouTube.