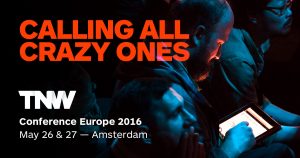 The 11th annual TNW Conference Europe took place on May 26 & 27 in Amsterdam. Described, as "The most intimate technology festival on the planet" by CNBC, over the years TNW Conference has become one of the leading technology events in the world. It's organized by Dutch based online media company The Next Web and brings promising startups, investors, technology gurus, innovators and entrepreneurs together. It's a great place to share their thoughts about the future of technology, marketing, talk about design or for networking, to get inspired or to boost your imagination.
---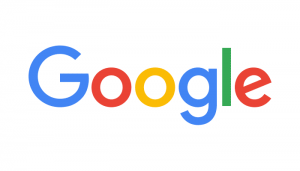 Google's director of product Aparna Chennapragada talked about how to build the mobile products of the future. Is there a recipe or special formula to do that? Google have a sauce, a secret sauce and it looks like this:
Secret sauce = AI+UI+I
Daily we use a lot of different products like Google Search, Google Translate, Goggle Now, YouTube (…. and many more). All of them have something in common. They are all powered by information (in many cases AI and machine learning in various forms). But why is this fact more relevant now than ever?
The answer is simple "one word …Mobile" said Aparna.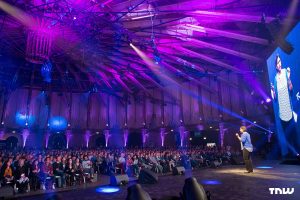 Mobile is the game changer. With 3 billion plus phones we produce daily a massive input of useful data that can help improve these products. Mobile changes the game on the output side as well. Nowadays we always carry our phones and that gives us access to products and services in situations and context that we never had before (like in the car for example). If you combine these two things together almost every other real-world problem has a chance to turn into software or more importantly AI problem.
Google's formula solves this problem.
AI (Artificial Intelligence)+UI (User Interface)+I (Personalization)
The formula in depth:
 AI (Artificial intelligence)
There are 3 observations about AI
Use AI for tasks that are easy for the machines but difficult for people.
Google Translate is a good example for that
Wow vs. WTH (what the hell!!!) ratio – If AI sends you to the wrong airport gate and you mist your flight (WTH) the product will need a lot Wow's to make up for that WTH moment.
Training shapes the learning – AI is as good as the training data. When overtime the data improves, the AI improves too.
UI (Interface)
UI needs to be proportionate to the confidence in AI – Strong AI needs less UI and vice-versa
Magic vs. Prediction trade-off– people tend to choose for predictable but slower approach instead of faster "magical" solution.
User feedback is very important for improvements of the system but hard to get nowadays. For example: Google Now question "Will it rain this weekend?" gives no feedback to the system.
I (Personalisation) 
Make the benefits clear and immediate- people will not use products that only promise benefits in a long run
Allow users to teach – ask you users to help (when possible!)
Who are your users – it is important to know who your users are. What will work for specific users in US will not automatically work in India.
The whole presentation is now also available on YouTube
Photo credit:TNW